.
Webmail Login

You are now using a secure connection.

Having Trouble Logging In?
User Name and Password are case sensitive, usually lower-case.
User Name does not include domain. Example: "john@keyway.net" should log in using User Name "john", omitting "@keyway.net".
Forget your password? Call (909) 933-3699.
Virtual Domains will frequently utilize a User Name different from the email address. Example: "sales@calcomputers.net" would not necessarily use "sales" as a User Name login. Please contact your IT department, or call us at (909) 933-3699.
Keyway Webmail Features
Compose, Send and Read e-mail from any computer, anywhere.
Multiple attachments can be sent and received.
Customizable signature and display options.
Multiple language support, including English, Spanish, German, French, Hungarian, Italian, Dutch, Polish, Portuguese, Norwegian, Romanian, Russian, and Slovak.
Keyway E-mail
Keyway Premium E-mail
Take back your in-box with Keyway's Premium E-mail solution. Keyway Internet access and hosting clients enjoy:
Free e-mail setup and support
Free spam filter add-on, server-side -save $1.99/mo.
Free virus detection & elimination add-on, server-side -save $1.99/mo.
Free Webmail access from any computer, anywhere
25 Mb Disk Space (upgradable)
Attachments up to 10 Mb
SMTP, IMAP, and Roaming Authentication for on-the-road access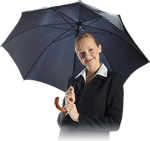 NEW! Challenge Response Anti-spam System
Keyway's Challenge Response System creates a virtually 100% spam-free enviroment! By querying each e-mail sender and creating personal whitelists, your in-box will be free of unsolicited e-mail sent by anonymous sources including viruses and spammers. Click here for more information...
| | | | |
| --- | --- | --- | --- |
| Premium E-mail (1 POP account) | Setup | Monthly | Yearly |
| With Keyway Access or Hosting | $0 | $0 | $0 |
| Without Keyway Services | $25 | $8 | $85.95 |
| E-mail Add-Ons | | | |
| Challenge Response System | free | $2 | $21.95 |
| Premium Spam Filtering | free | $2 | $21.95 |
| Virus Detection & Elimination | free | $2 | $21.95 |
| Additional 50 MB Disk Space | free | $2 | $21.95 |
| Additional POP Email w/ service: | | | |
| 1 POP Email box | free | $2 | $21.95 |
| Block of 20 POP Email boxes | $0 | $19.95 | $225.00 |
| Block of 40 POP Email boxes | $0 | $34.95 | $400.00 |
| Virtual E-mail Domain | $15 | $8 | $85.95 |